Cours d'art / Art Classes

(Adults, teens & children 

 beginner or advanced)

MEET THE ARTIST:  

Susan Nimbley: Fast Draw,  

Master Portraitist -Trompe l'oeil Muralist - Plein Air Painter 

 Inspirational Teacher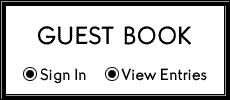 Diane F. (adult/advanced)



Alana L. (teen/intermediate)

Audrey B. (teen/advanced)

Nori G. (adult/intermediate)


"Plein air" or "In-studio" - Tap into your creative nature and unleash the artist within... Explore different mediums, experiment with form and colour, try out various techniques...

ATELIER D'ART DES RAPIDES

Art School (because art's cool)

your html snippet